The ICE Gathering is the only annual national event that brings Indigenous leaders in clean energy, experts and practitioners, partners, utilities, academics, and governments from across Canada together to strengthen relationships and foster essential strategies to advance a clean energy transition.
We welcome participants from coast to coast to coast to connect and re-energize at this unique event, which creates a space for meaningful conversations and partnerships to advance Indigenous inclusion in clean energy projects and infrastructure, community-led microgrids, energy efficiency, and advanced energy systems.
The ICE Gathering is an expression of a worldview that Indigenous Peoples and communities are central to Canada and the world's transition to a clean energy future. 
New Partnerships in Action
The central theme for the 2022 ICE Gathering is: Partnerships, Policies, and Pathways.
The event will provide an opportunity for new partnerships to form, to inform policy, and to create pathways for Indigenous inclusion in the clean energy transition.
Participants will obtain information, contacts, and key insights about emerging opportunities, allowing them to advance new ideas in communities and with Indigenous organizations to realize the full economic and social benefits of clean energy projects.  
Sessions focus on engaging participants in pan-Canadian clean energy collaboration opportunities, key issues and global areas of action. Sessions also promote peer-to-peer learning via in person (and online) environments where participants can share their experiences of planning, developing, building and operating clean energy projects.  
Together we are creating a future that embodies energy democracy, Indigenous leadership and entrepreneurship, climate action, and ecological protection.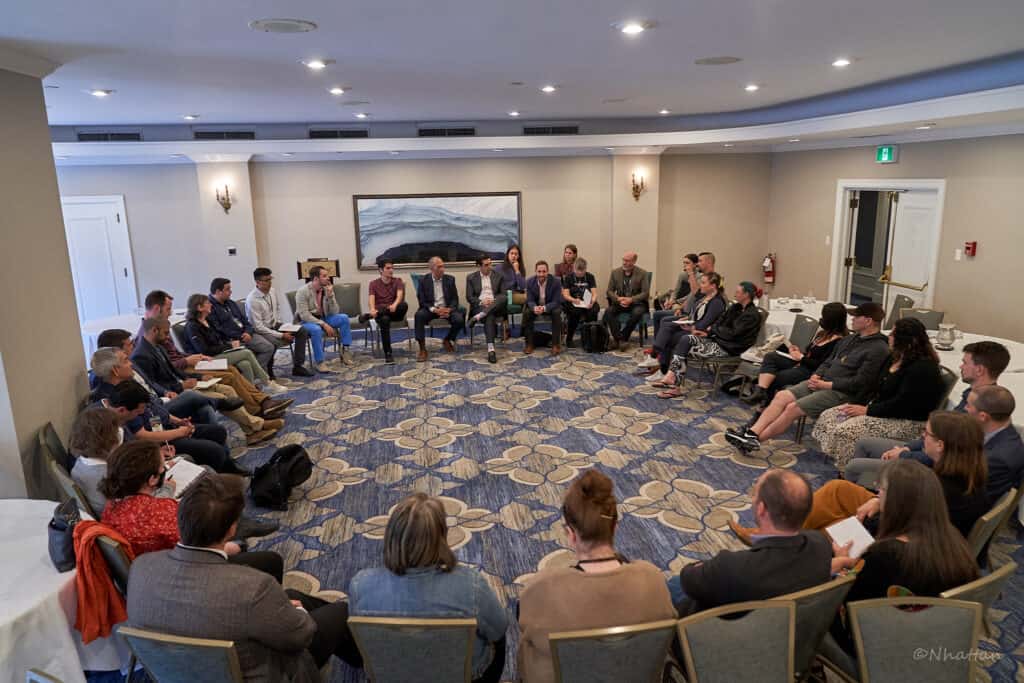 What will the 2022 ICE gathering look like?
The ICE Gathering will take place June 1-2, 2022 on the traditional, unceded and unsurrendered territory of the Algonquin people in Ottawa, Ontario.
During the first day, ICE will host keynote panels on a variety of topics including Indigenous clean energy projects, innovation, entrepreneurship, energy efficiency and conservation, and more. On the second day, the Gathering will offer a variety of ICE Power Hour sessions, allowing for selected organizations, government or industry representatives to present emerging opportunities in the clean energy market, to engage about best practices, and strategize about ways forward.  
To close the event, participants will gather at the National Arts Centre for a cocktail hour and networking gala. 
The ICE Gathering is an amazing opportunity to catalyze new partnership and opportunities for Indigenous Peoples in Canada's clean energy transition.